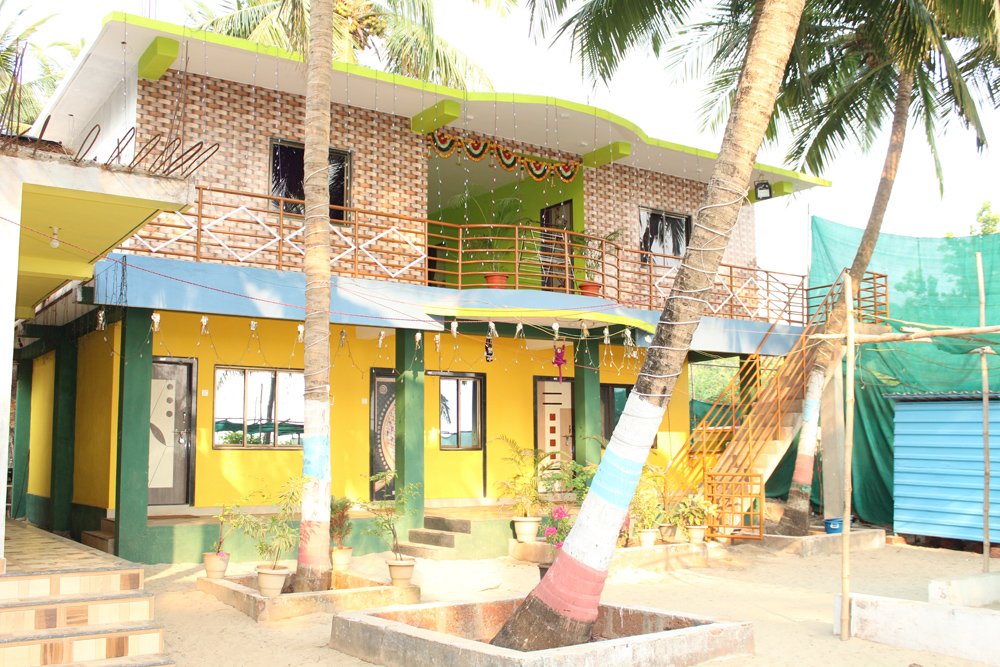 Welcome To Morya Beach Resort, Dandi beach Malvan
A Budget Resort In Tarkarli Malvan
A true gem among the medium-category hotels in Tarkarli, Morya Beach Resort has, in a short time-span, become one of the most popular hotels in Malvan. Located on one of the many stunning sandy beaches in Malvan, Hurnekar family-run hotel at beach side – offering a charm compared to other big hotels.
This little treasure stretches from the main Malvan to Tarkarli . It boasts a single cottage having  AC rooms and  Non AC Room. The rooms are cool and airy, and are contemporary in wallpaper design. Delicious offerings from the kitchen make your enjoyable stay in Tarkarli.
Discover why Morya Beach Resort was one of the Top 25 hotels in Tarkarli and Best Budget Hotel in Malvan because of not only perfect location for enjoyment of the beach, but it offers best ever hospitality that really stands out – where service always comes with a smile. The host of this property, a youngster Mr. Mahesh Hurnekar is well known SCUBA operator in Tarkarli.